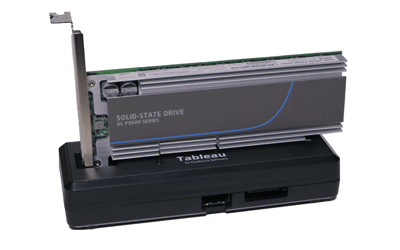 Tableau PCIe Adapters
Enables fast and reliable write-blocked imaging of PCIe SSDs when used with a Tableau Forensic PCIe-enabled Bridge. Compatible with Tableau PCIe-enabled products. The PCIe cable provides both data and power to the adapters. Although all PCIe SSD cards we tested consumed minimal power, if more power is needed the SATA power input can be used.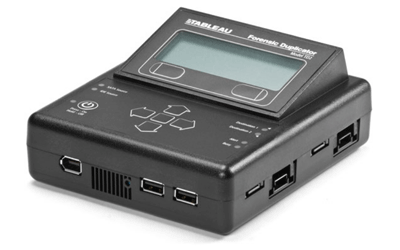 Imaging Device TD2
Tableau TD2 Forensic Duplicator delivers advanced functions and exceptional performance in a compact, durable and easy-to-use package. It is engineered for standalone forensic acquisitions in both field and lab settings, natively imaging both SATA and IDE/PATA hard drives at speeds up to 9GB/min. TD2 is "Twinning" support, for 1:2 drive duplication. Features include Disk-to-Disk and Disk-to-File duplication, Format, Wipe, Hash (MD5 or SHA-1), HPA / DCO detection and removal, and Blank Disk Check. TD2 can write out in raw DD, EnCase .e01 (compressed) and is field-upgradable to EnCase v7 .ex01 (AES encrypted).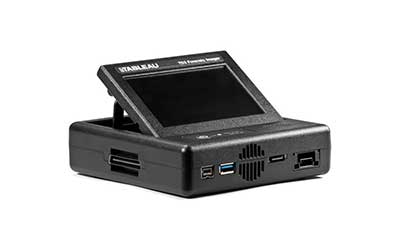 Imaging Device TD3
Unique Among Forensic Imaging Tools There are forensic imaging tools and then there is the Tableau TD3 Forensic Imager. The TD3 is truly one of a kind. At its core TD3 is a high performance, reliable, and easy to use forensic duplicator - with a high resolution, touch screen User Interface (UI). Today, TD3 is capable of forensic data collection from SATA, IDE, USB 3.0/2.0/1.1, SAS, and FireWire (1394A/B) drives. No other forensic duplicator available today matches TD3 for its unique combination of performance, packaging, forensic capabilities, and usage models.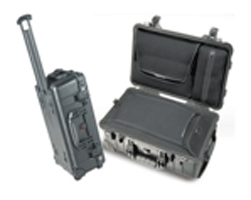 Digital Crime Scene Response Kit
The Lab-in-a-Bag© is a compact, portable computer forensic field lab housed in a special ruggedized case with wheels. This powerful, incident response tool gives the investigator a head start, often cutting the time to acquire critical data in half. A complete solution for the investigation of computer related crime – the "LAB-in-a-Bag©" comprises of a high end laptop equipped with EnCase Forensics v7, and all kinds of Forensic Write Blockers (IDE, SATA, SCSI & USB etc.) to allow for write-protected acquisition, authentication & analysis of data from a huge number of interfaces encountered by investigators in the field as well as in the lab. Each portable lab is bundled with an external interface for enabling acquisition from external hard disks.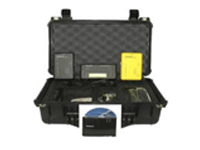 Tableau - Portable Universal Write Block Kit
The Tableau Portable Universal Write Block Kit contains the complete classic family of write blocking hardware for use in acquiring a forensically sound image of virtually any hard drive you may encounter. It has additional slots for hard drives as well. It consists of T35Q IDE + SATA Combo Bridge, T3589IQ(Internal write blocker), T8 USB Bridge, T6es SAS Bridge, T9 Fire Wire Bridge, Write-protected Multi-Media Card Reader and adaptor kit.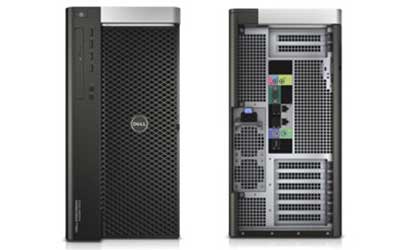 Dell Workstations with Write Blocker(T3589IQ)
Peak performance and scalability Dual Intel® Xeon® processors: Power through the most complex, demanding applications more quickly with a new generation of dual-socket performance with the Intel® Xeon® Processor E5-2600 v3 processor series featuring up to 18 cores per processor.1 The Dell Precision Tower 7910 performs up to 4.5x faster than previous generations for computationally intensive workloads like rendering, simulation and analysis.2 Powerful graphics and memory: The latest NVIDIA® Quadro® and AMD FirePro™ graphics deliver the big muscle you need to run the most demanding software applications with up to 675W of dedicated graphics power. New Quadro and FirePro graphics offer larger dedicated graphics memory for your large data sets. System memory is expandable up to 1TB3 using the latest DDR4 RDIMM memory technology. High-performance controllers: The Dell Precision Tower 7910 comes with an integrated 12 Gb/s RAID Controller, doubling the I/O speed of our previous generation Workstation.
SAS Write Block

Firewire Write Block

USB Write Block