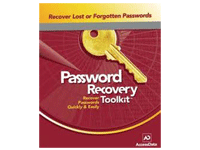 PRTK
Password Recovery ToolKit (PRTK) recovers passwords from more than 100 applications. PRTK is perfect for law enforcement and corporate security professionals. It recovers all types of passwords regardless of password length, analyzes multiple files at one time and recovers multilingual passwords.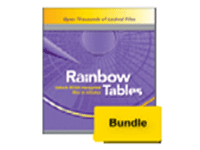 Rainbow Tables
Rainbow Tables are pre-computed, brute-force attack tools. They are configured for MS Office, Adobe PDF and Windows LAN. Each set has 3TB of pre-computed hashes and the complete compilation has 9 TB of pre-computed hashes. You can decrypt 40-bit encrypted files in seconds or minutes, rather than days or weeks. DNA and PRTK seamlessly integrate with Rainbow Tables.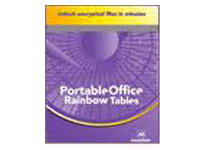 PORT
Portable Offic Rainbow Tables (PORT) is the portable version of the Rainbow Tables above. This portable version has a set of Tables targeted only at MS Office (Word and Excel). It is completely portable and fits in your laptop.